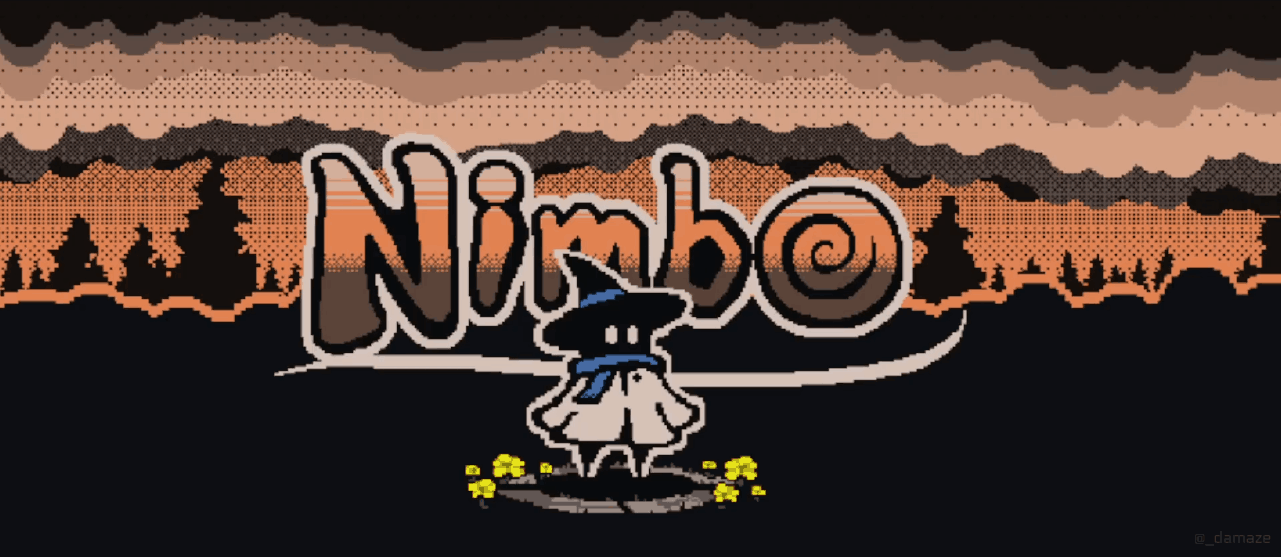 Nimbo
Nimbo is a puzzle platformer about a magician's apprentice who must find the bottled clouds that have escaped by accident so his master doesn't punish him.

Follow me on @_damaze for more updates.
Features
24 designed puzzle levels.
2 pixel art cutscenes.
Pixel-art graphics!
30 min to 1 hour of estimated duration.
There is a "skip level" button on the pause in case you get stuck or there is a bug. If the game freezes your progress should be fine in case you need to reload the game.

You can report bugs in the comments below.
Controls
| | |
| --- | --- |
| Horizontal movement /Select | WASD |
| Jump | K |
| Cast magic / Confirm | J |
☁ made by DAMAZe ☁
This game was created in order to push myself to finaly finish a project. I hope that you enjoy it and it motivates you to move forward with your own goals.
Download
Click download now to get access to the following files:
Comments
Log in with itch.io to leave a comment.
I promoted the game on my site.
Thank you for your support! I'm participating in the LowRezJam2022 this year, if you like my games you can follow me on twitter, @_damaze.
Had a lot of fun with this, couldn't help taking advantage of some exploits (jumping on top of clouds/sliding through them). I found a lot of spots where clouds could be jumped on in order to easily beat levels that would otherwise take longer. It is sort of nice though because it makes it more casual and leaves it up to the player.
I was surprised at the end, cool way to go about it. Impressive that you made the game so fast, the music was sweet and the cloud control thing felt unique.
sorry I might be too dumb.
like in level 4(?) with the 2 clouds, I dont see how you can ever get the lower cloud to rise as you can only move coulds in the direction they were shot at (shot horizontally, can only move left and right for example)
Such a unique and fun platformer. Keep up the great work!
The game was fun, thanks for sharing.
I abused bouncing over clouds in level 8 and in 2 or 3 following levels because it is just fun once in a while to win probably not as intended, although I'll probably need to give level 8 another try because this one I ended up trying just that because I did not manage to find the right solution (playing the 1.0.2 version).
The levels are varied enough, never I felt like "hey, I already did this one" which is particularly welcome and not always a given, also I felt the right sense of progression appropriate to the scope, the levels feel like they increase in complexity as you advance.


Thanks, comments like this are really helpful :D
I will take a look at the bouncing levels but I have an idea of what may have happened.
And yes, that level is one of the few where you can get completely blocked and must restart. I will try to make it clearer.
It may just be my system (Windows, Firefox), but the jump key only worked sporadically. (Both X and K, and not even while moving or doing something else: I'd stand in one place and just hit the X key repeatedly, and it'd jump every fourth or fifth press.)
Also, when I got to the end of Level 1, the cloud collected in the jar, and then...nothing. No key presses or anything else seemed to do anything.

Probably has to do with the way the game works internally, the game systems may not have loaded correctly.
I have experienced it once myself while testing but i couldnt find a quick solution right now other than reloading the game, sorry.